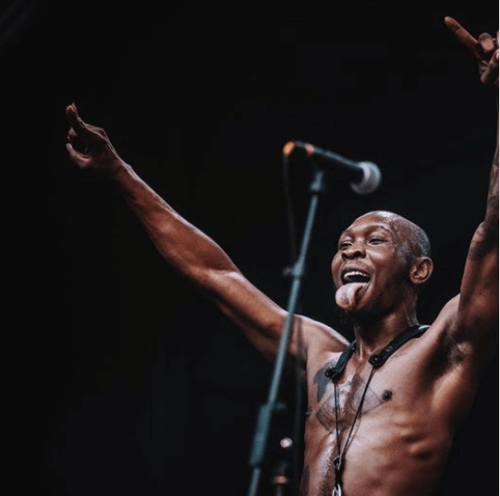 Singer, Seun Kuti has a message for the pastors preaching about the relationship between the 5G network proposed by the Chinese and the coronavirus.
The coronavirus pandemic has birthed a lot of conspiracy theories and even Nigerian pastors have expressed their views stating that it is simply a plan to put in place to end the human race. However, Seun Kuti has taken to his Instagram page to blast them over their remarks.
According to him, the correct response from the clergymen should be to heal those that have become sick due to the virus. He added that if they can't heal the sick they should keep mute and stop speaking like scientists and activists.

In his words: "Ok let me get this straight. These pastors that are never scientific in their response to anything and always claim some higher knowledge and power have suddenly turned to chart drawing, theory spewing scientists? Listen Nigerian Christians, regardless of our religious differences at the core we are siblings and cousins.
The correct response of our religious leaders must be to heal the sick with their special powers, look I even forgive them for not foreseeing and forewarning is about this kind of monumental event, with all the new year services and predictions no single one saw covid coming, instead they are turning into scientist and activists.
They are opening church to act defiant, to use ur health as a bargaining chip to hold on to relevance? Please reject this nonsense. If you can't 'lay hands' on our people at the isolation center and prove their power let them just be quiet and let others work. Drop money no, drop healing no, but u want to drop conspiracy theory? Thunder fire !! #getthesax"
See the post below: